Offering relevant life-transforming events. Each session is presented by experienced expert discussing latest strategies and tools for women development . These live programs are always FREE.
Empowerment Series:
The Power of Focus
THERE IS MORE IN YOU
FEATURES: WORSHIP, SEMINAR, BREAKOUT SESSIONS, NETWORK AND LOTS MORE.
Realities of Life Show (Concurrent)
Live Stream on Facebook and Youtube from ZOOM
Join my Friends and I as we talk about Finding True Love… 
Let's talk about Love…
BE EMPOWERED SERIES:
THE VALUE ADDING WOMAN
BE EMPOWERED SERIES:
THE VALUE ADDING WOMAN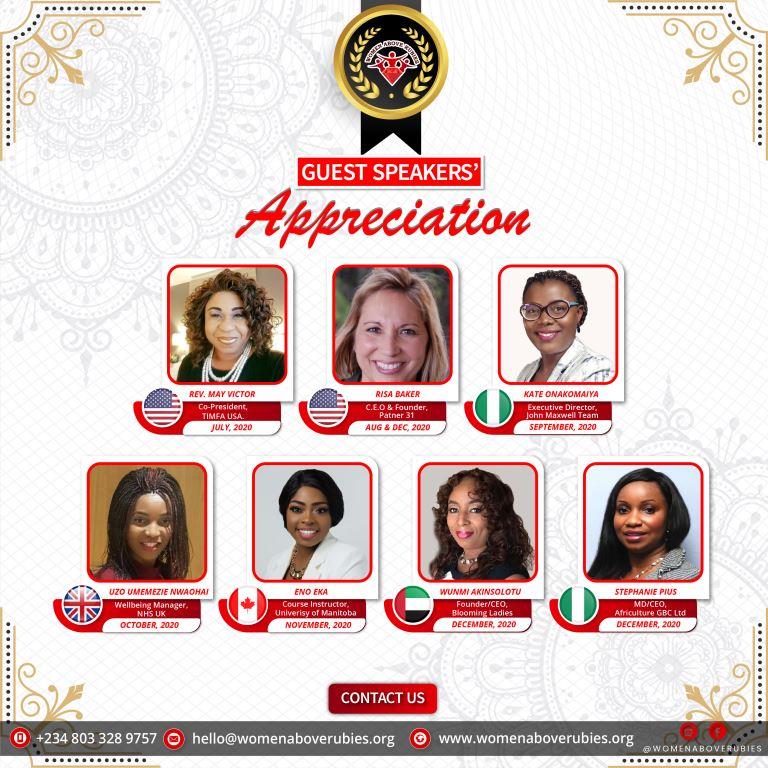 Special appreciation to all our facilitators as guest speakers all through the year 2020. It's a great honor to have them on our platform with their loads of experience. Thank you all.
This is a meet and feast double with our celebration for the anniversary session. Beside the sea side event with lot more of fun.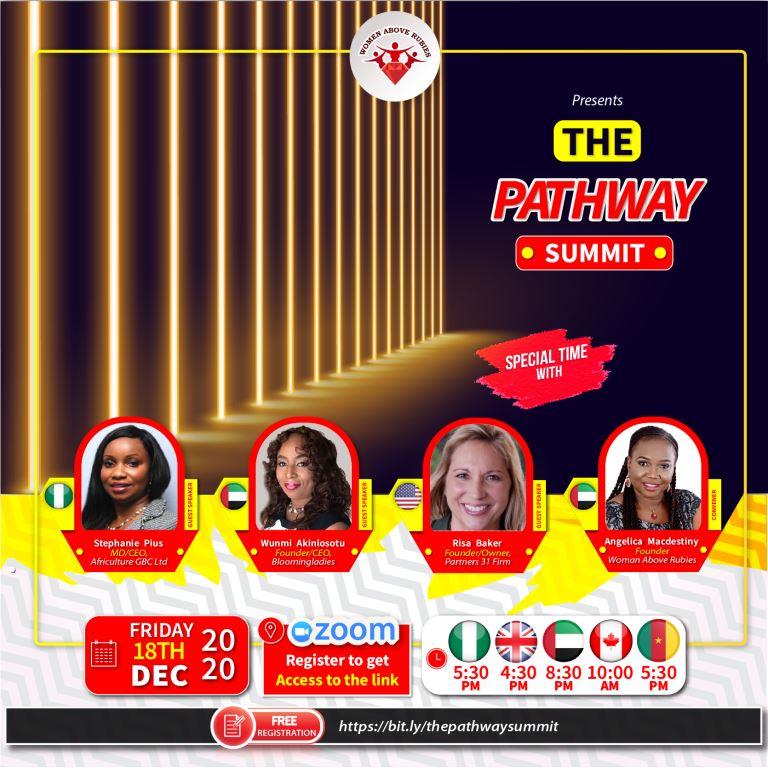 The Pathways Summit was a virtual platform designed to address the myriad issues that arise as women struggle to coexist in a sustainable and healthy manner. It's time for you to walk in the pathway of your destiny, no more tripping in the dark and wondering what life has in store for you.
We're helping women grow stronger every day.
Our team is committed to helping every women achieve their goals and realize their dreams.