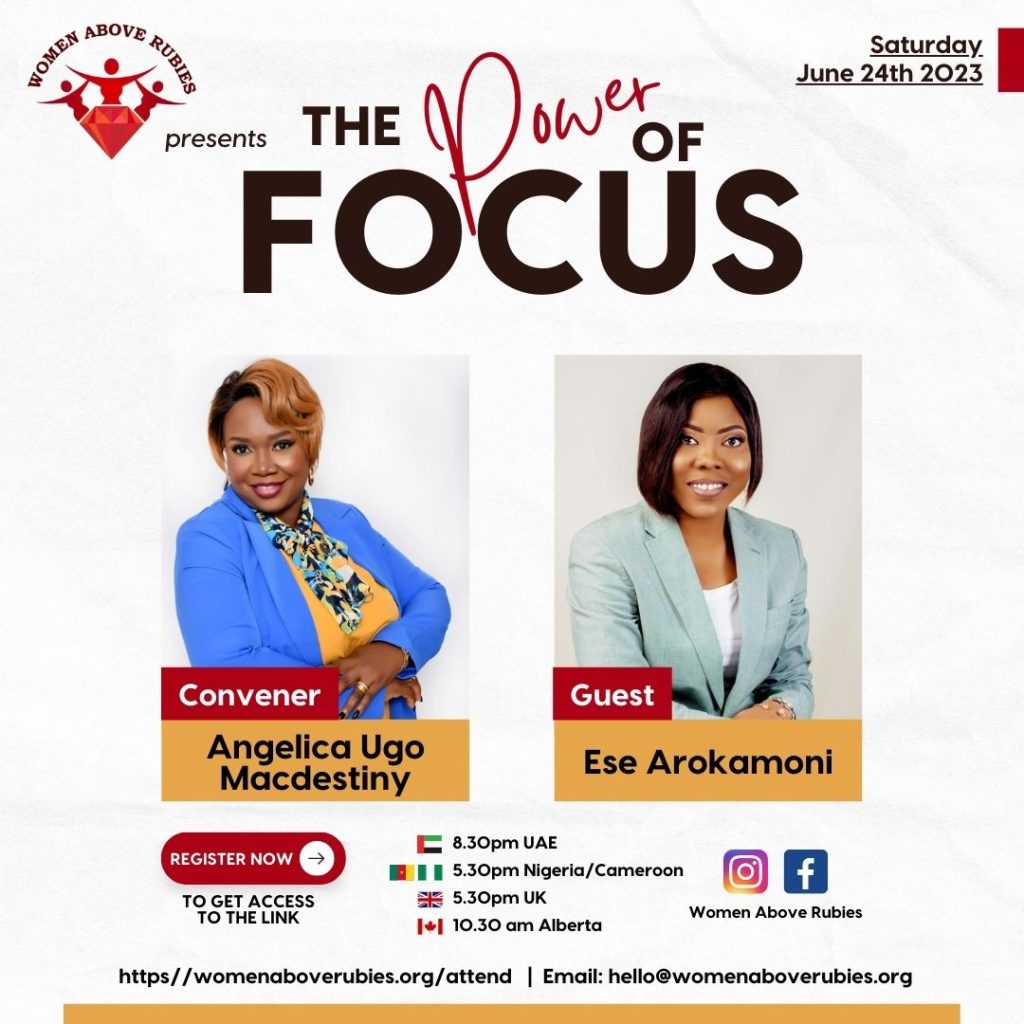 Focus on where you want to go, not on what you fear." — Tony Robbins
The power of focus can never be overemphazied if we ever what to achieve true success , greatness and make impact in our world.
Daily, we are faced with diverse challenges that causes us to lose focus on our set goals and dreams. Nevertheless its important to know how to be able to navigate through those challenges and remain focused on achieving your set goals
So join us in our Be Empowered Series as we share on the Power of Focus.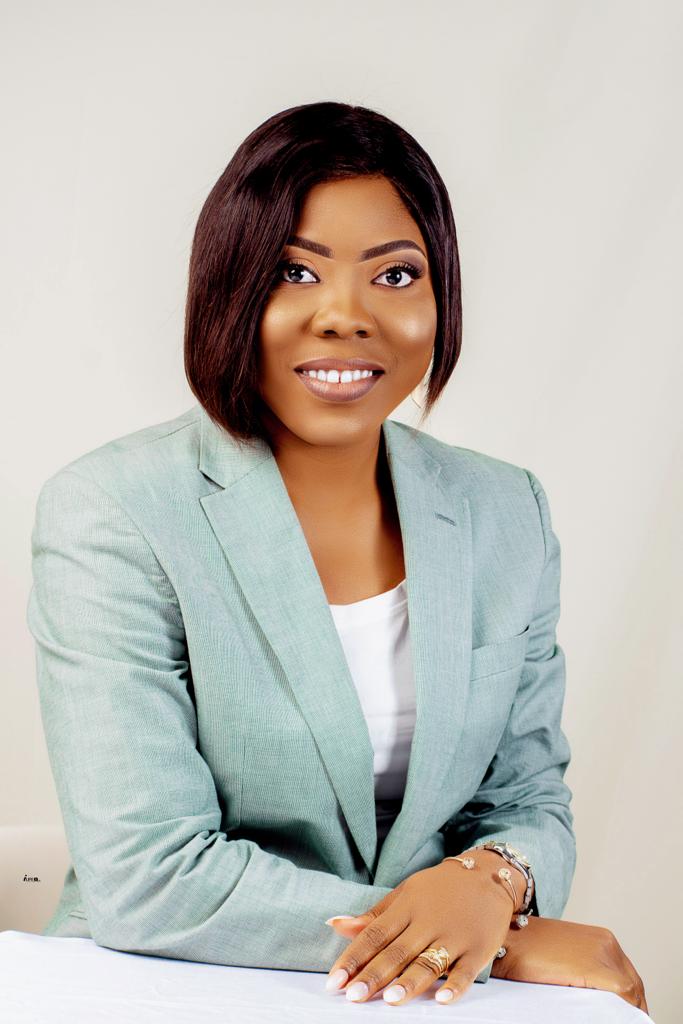 Mrs. Ese Arokamoni
Guest Speaker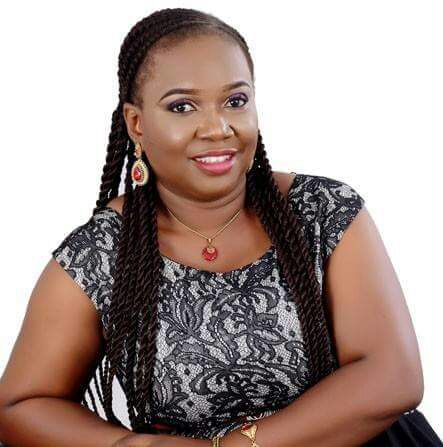 Angelica Macdestiny
ConvenerAngelica Ugo Macdestiny is a speaker, counsellor, trainer, and educator. She is the Lead Coach Wakeup Makeup Services a success coaching academy designed to help young people and adults to define who they are and discover the incredible abilities within them thereby living a life of purpose and impact. Founder, Women Above Rubies whose vision and mission is to support women in their journey of self-discovery and value reorientation. She is married with two lovely children and loves to spend her leisure time with her family.
Calendar
September 2023
M
T
W
T
F
S
S
1
2
3
4
5
6
7
8
9
10
11
12
13
14
15
16
17
18
19
20
21
22
23
24
25
26
27
28
29
30
Our Network Is Stronger Every Minute